MPORTANT
Read this instruction prior to wearing the Face Mask. User Instruction must always be available for reference..
Use For
Worn properly, a mask is meant to help block large-particle droplets, splashes, sprays, or splatter that may contain germs (viruses and bacteria), keeping it from reaching your mouth and nose. masks may also help reduce exposure of your saliva and respiratory secretions to others
Do not use for
Do not use for gases and vapors, oil aerosols, asbestos, or sandblasting; particulate concentrations that exceed either 10 times the occupational exposure limit or applicable government regulations, whichever is lower. In the United States, do not use when the U.S. Occupational Safety and Health Administration (OSHA) substance specific standards, such as those for arsenic, cadmium, lead in the construction industry, or 4,4'-methylene dianiline (MDA), specify other types of respiratory protection. This respirator does not supply oxygen.
Product Description:
Product name: Disposable three-layer protective mask
Instrument class: Class I
Executive Standard: T/CTCA 7-2019/,GB / T32610
2016/EN14683/ASTM F2101 - 14 /ASTM F1862 / F1862M - 13
Mask style: Hanging ear
Breath valve device: None
Product Specifications: 175mm * 95mm [Product weight]: 2.4g
Product color: White/blue
[
Filter
effect]: 98%
[Type ]: Dust and anti-fog daily protective mask
[material]: Meltblown filter layer, non-woven fabric
[Product structure]: Made by mask body, nose clip and mask band; [Product use]: mainly used for respiratory protection of related personnel, can filter particles in the air, block flying maggots and various microorganisms;
[Place of Original]: China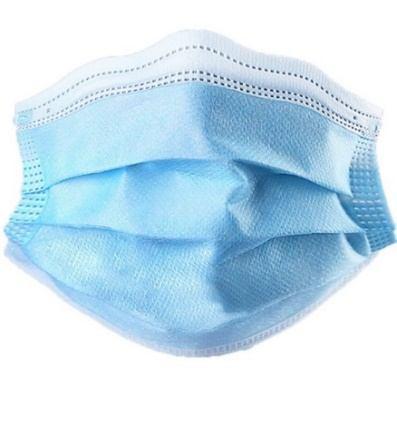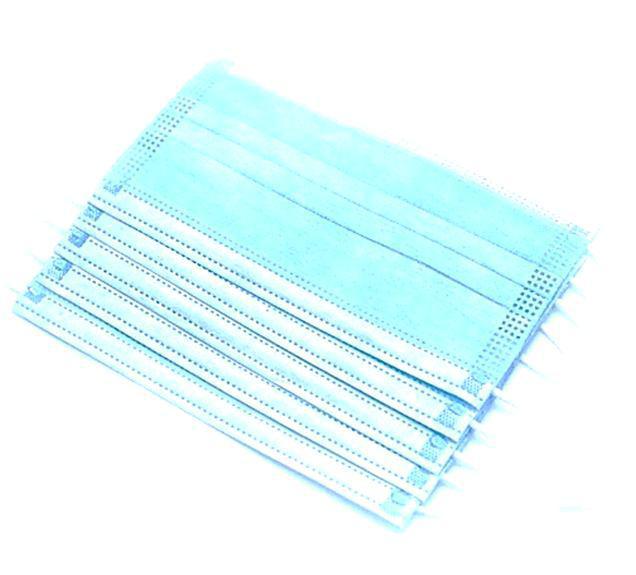 Product advantages:
The product is Non-woven fabric produced by ultrasonic heating, spot welding and banding with processes, Cellulose and paper / plastic-coated carbon steel, disposable and non-sterile. Air permeability, Hypoallergenic, dust prevention and sterilization. It can be block dust and microorganisms, and it will not cause tension or anaphylactic reaction for long-term wearing. Smooth cloth is adopted to reduce the falloff of fabrics, which is wash-free, maintenance-free, convenient, practical, safer and more healthful.
Technical feature
Three-layer non-woven fabric description
1.Inner layer (non-woven fabric): absorbs the heat exhaled from the body, making the skin dry and comfortable
2.Filter layer (meltblown cloth): filter non-oily particles in air
3.Outer layer (non-woven fabric): effectively block visible objects such as dust or ash
Instructions for use
- Clean your hand
- Open the product package
- Check the medical mask for defects
- Put the side of the mask with the nose clip upwards
- Ensure he correct side of the mask facing outwards
- Placing the mask on your face
- Press the nose clip lightly to fit the bridge of the nose
- Tie the lower band of the mask if needed
- Stretch the bottom of the mask so that it completely covers the bridge of the nose to the jaw.

Other Precautions
1.Face masks are not intended to be used more than once. If your mask is damaged or soiled, or if breathing through the mask becomes difficult, you should remove the face mask, discard it safely. To safely discard your mask, place it in a plastic bag and put it in the trash.
2.Epidemic prevention and control emergency products;
3.Use with caution to those who are allergic to nonwovens;
4.See packaging on production date;
5.Validity period of the product: 2 years.
6.Storage method: Store in a non-corrosive gas and well-ventilated room where the relative humidity does not exceed 80%, avoid high temperature; keep away from fire and flammable
Package